Welcome to
RCCG Freedom House
from
. December 15, 2014. Category:
Adeboye
Ministries
Children Ministry
"Lo, Children are an heritage of the Lord: and the fruit of the womb is his reward" – Ps 127:3
"And all thy children shall be taught of the Lord; and great shall be peace of thy children" – Isaiah 54: 13
"Train up a child in the way he should go and when he is old, he will not depart from it" – Prov. 22:6
The children's department is an arm of the church whose primary vision is to teach the children and teenagers in the way of the Lord. We strive to encourage the children to know Jesus Christ as their personal Lord and Saviour, give their lives to Him so they can make heaven and take as many people as possible along with them as they grow.
We believe our children are the future leaders of tomorrow and whatever is implanted in them in their moulding stage (childhood) is what they grow to become (Prov. 22: 6)
We pray the Lord will help us as we help them to discover the purpose of existence .
Worship Ministry
We are the Freedom House Choir, a people sold out to worship Him in spirit and in truth.
As Levites in the house, we lift up quality praise and worship to the controller of the universe in the way He deserves it. Without any reservations in our hearts we present to the immortal, invisible and invincible God the praise that is due His name.
We would like to invite you to one of our services and believe that you will experience the tangible miraculous power of God in our service. There's something unique and electrifying in our time of praise that draws every worshipper into the presence of God. You will be transformed as you join in the spontaneous praise and anointed worship in an atmosphere that is filled with love, hope and expectancy.
Our Choir Director is Patrick.
"I am very passionate about music and much more than that I am addicted to God and His worship".
Recruitment:
If you have the calling and gifting of God upon your life to serve in this ministry, please pray about it and if you are convinced that this is where God is leading you to serve then contact our Choir director via church office.
If you can talk then you can sing! If you've got fingers then you can play an instrument! His majesty is calling you to use what He's given you to praise Him. Let everything that has breadth praise the Lord (and that includes YOU). Join us as we lift our voice in praise to God.
Meeting times:
We meet on every Saturdays between 5.00pm and 7.30pm and on Sundays between 12.00pm and 1.00pm.
Ushering Ministry
Our Ushers are:
Church heroes who helps others with their spiritual and physical given ability by God.
They are Doorkeepers
The keepers of law and order by ensuring people sit orderly during church services
Meet and warmly welcome visitors and members to the presence of God
Date(s) of Meeting / Activities:
Sundays and Wednesdays. Officiate usually in all church meetings, activities and events.
Point of Attraction:
Church Ushers are servants, watchmen and hosts. Do you want to serve God with your talents- time, cheerfulness, warm and hospitable welcoming smile? Then the ushering department is a place to be and you will be amazed what God will do in your life and through you.
Intercessory Department
We are a team of Intercessors that are resolute in our commitment to seek the face of God through effectual and fervent prayer; we pray only according to the will of God and to receive answers to our prayers all the time.
Our Mission is to be focused and be consistent in the place of prayer; keeping our garments free of blemish.
Our functions are:

As watchmen, to intercede for Freedom House congregation concerning prophetic utterances/declarations, special programmes, weekly and monthly meetings (Ezekiel 3:17; 33:7).
To lift the arms of our Pastor and other leaders in the church in their service to the Lord. Praying for their families, their walk with God, their ministries and other areas of their lives.
We also carry out specific assignments as directed by the Pastor (Exodus 17:10-12).
Interceding for Freedom House members' well-being, special programmes, weekly and monthly meetings
Praying for our pastors and other leaders in the church in their service to the Lord.
Releasing the lawful and unlawful captives from devil's den
Praying continually for families, communities, nations and the world at large
Organising prayer programmes and seminars raise people to become intercessors
Prayerfully attend to personal prayer request from members and non members of the church (1Timothy 2:1).
Meeting Times:
11pm Every last Friday of the month (night vigil)
8:30 am Every Sunday
If you would like to join us, please contact:
Pastor Ola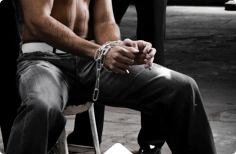 Hospitality & Welcome Team
"Anyone who welcomes you is welcoming me, and anyone who welcomes me is welcoming the Father who sent me."
Matt.10:40
Our defining values:
Caring, service and sharing in the daily burden of our visitors and members in this ministry.
A first time visit to a church is usually a difficult one, as such we hope to ease some of your concerns by providing answers to your questions and giving you relevant information.
Guest Reception
You are warmly greeted after the service accompanied with light refreshment. We will be happy to answer any questions you may have or to direct you to the right places for any enquires that you may have..
New to Dartford or Kent?
As a community caring church, we will be happy to assist you with useful information and support that you may require in settling down or going about the city.
Are you familiar with church programs?
We are happy to assist you in becoming familiar with the church, its mission and its programs. This can be termed as an "integration process" into RCCG Freedom House.
Meet our members
Get helpful information for your first time visit
How to contact us
Interested in becoming a member?
Interested in becoming a worker in the church?
Interested in joining a department in the church?
We care for you!
We are here to encourage you and see that your relationship with God grows.
We promise to continually join you in prayers in the ever challenging situations of life. "……as the effectual fervent prayers of the righteous availeth much" [Jam 5:16b]
Remember we might be the link to God's promised blessing for you
…please kindly let's us know how we can serve you.
As always, please feel free to contact us.
Sunday School Department
All Scripture is given by inspiration of God and is profitable for doctrine, for reproof, for correction, for instruction in righteousness, that the man of God may be complete, thoroughly equipped for every good work. 2 Tim. 16 – 17
Our Mission in this Ministry:
To develop a church that is established and rooted in the knowledge of the word of God.
According to 2 Tim. 2: 15, We should study to show ourselves approved unto God, workmen that need not be ashamed, rightly dividing the word of truth. Our mission is to equip the saints enabling us as a church reach out with the love of God to a world that is hurting and insecure in line with the vision of the church.
What We Do
Every Sunday we engage in an in-depth study of the word of God relating to different topics that affect our race as Christians. These topics range from how to live victorious lives to what God requires of us as Christians.
Meeting Times
We hold our Sunday school reviews usually on Saturday at 6PM.
Why you Should Join Us!
It is the great commission – Go therefore and make and make disciples of all the nations, baptizing them in the name of the father and of the son and of the Holy Spirit "teaching them to observe all things that I have commanded you; and lo, I am with you always, even to the end of the age" Matt. 28:19-20.
Multimedia & Technical
Then wrought Bezaleel and Aholiab, and every awise hearted man, in whom the Lord put wisdom and understanding to know how to work all manner of work for the service of the sanctuary, according to all that the Lord had commanded. (Exodus 36:1)
…Go into all the world and preach the good news to all creation (Mark 16: 15) …
We do it the MULTIMEDIA way.
Then wrought Bezaleel and Aholiab, and every awise hearted man, in whom the Lord put wisdom and understanding to know how to work all manner of work for the service of the sanctuary, according to all that the Lord had commanded. Exodus 36:1
In the Multimedia team, we aim to use the latest in technology to reach out to our community and disseminate the gospel of our Lord Jesus Christ. By what we do, we encourage the congregation to have a more intimate worship experience with the Lord, facilitate the recall of Messages and promote awareness within the Church.
How do we go about it?
Through:
Audio, Image & Video Broadcast – A picture they say is worth a thousand words
Message Capture, Duplication & Provision – Faith cometh by hearing, and hearing … (Romans 10: 17)< /li>
Worship Songs & Bible Passage Display
Publishing – Website, social media and Blogs
IT and Technical Support
And more …
…And what are our qualifications?
No, we are Not All "techies"; we only have a passion to see others blessed through technology. Why not join us today and we can together make this a reality? Why not be the next Bezaleel (Exodus 31: 1 – 6) of your generation?
Meeting Time:
Sunday & Wednesday after Service
Contact: Yemi Agboola
Multimedia – an important tool for effective evangelism.
Mrs S

GOD'S
FAITHFULNESS IS
FOREVER!

"I thank God for His protection over my family over the years. To Him alone be all the glory and praise."
"Speak to Aaron and his sons, saying, Thus you shall bless the people of Israel: you shall say to them,
The Lord bless you and keep you; the Lord make his face to shine upon you and be gracious to you; the Lord lift up his countenance upon you and give you peace".
— Numbers 6:23-26
Temple Hill Community Centre,
Temple Hill Square,
Dartford, Kent,
England.
DA1 5HY.
United Kingdom.
Tel: 01-322-338-811
Mobile: 079-8433-3520
E-mail: admin@rccgfreedomhouse.org